Last year was bad enough, this is a disaster, says one expert as Australia Research Council finds fresh damage across 8,000km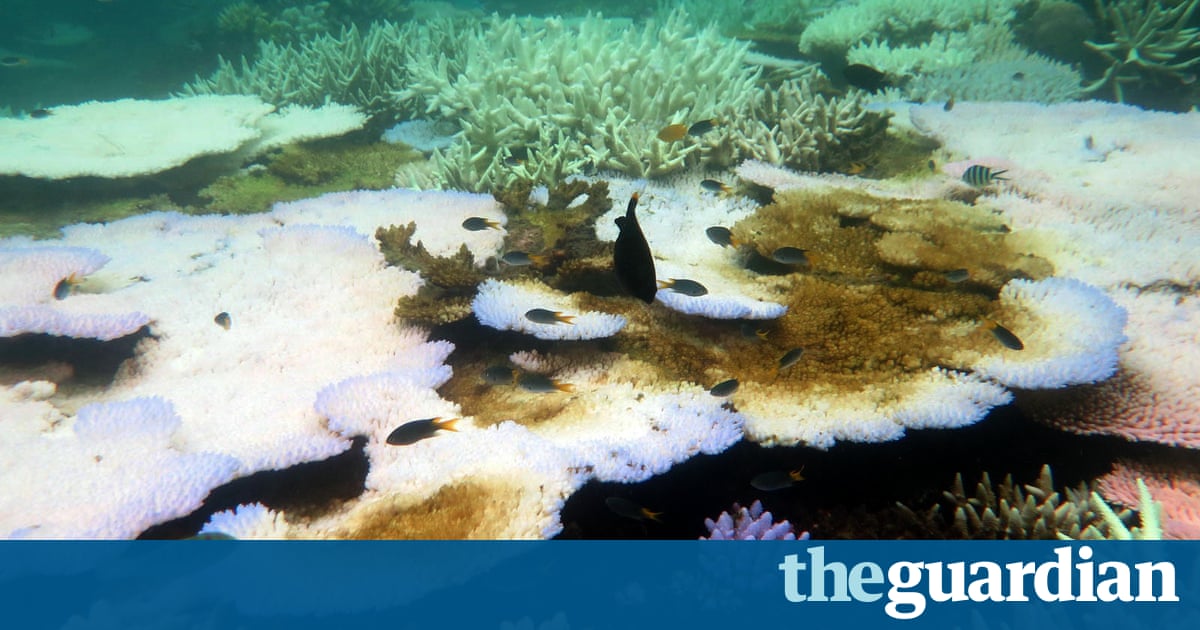 Back-to-back severe bleaching events have affected two-thirds of Australias Great Barrier Reef, new aerial surveys have found.
The findings have caused alarm among scientists, who say the proximity of the 2016 and 2017 bleaching events is unprecedented for the reef, and will give damaged coral little chance to recover.
Scientists with the Australian Research Councils Centre of Excellence for Coral Reef Studies last week completed aerial surveys of the worlds largest living structure, scoring bleaching at 800 individual coral reefs across 8,000km.
The results show the two consecutive mass bleaching events have affected a 1,500km stretch, leaving only the reefs southern third unscathed.
Where last years bleaching was concentrated in the reefs northern third, the 2017 event spread further south, and was most intense in the middle section of the Great Barrier Reef. This years mass bleaching, second in severity only to 2016, has occurred even in the absence of an El Nio event.
Mass bleaching a phenomenon caused by global warming-induced rises to sea surface temperatures has occurred on the reef four times in recorded history.
Prof Terry Hughes, who led the surveys, said the length of time coral needed to recover about 10 years for fast-growing types raised serious concerns about the increasing frequency of mass bleaching events.
The significance of bleaching this year is that its back to back, so theres been zero time for recovery, Hughes told the Guardian. Its too early yet to tell what the full death toll will be from this years bleaching, but clearly it will extend 500km south of last years bleaching.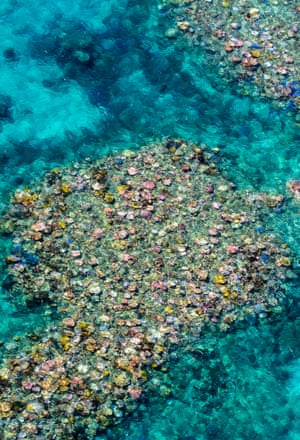 Read more: https://www.theguardian.com/environment/2017/apr/10/great-barrier-reef-terminal-stage-australia-scientists-despair-latest-coral-bleaching-data